Texting KnowItNow
How do I text a question to KnowItNow?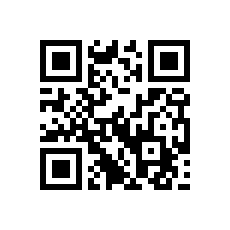 There are two options to get started with texting KnowItNow:
Text

knowitnow

to

66746

.
You'll receive a reply with instructions on how to save KnowItNow to your phone's contacts.
Scan the QR code to the right with your smartphone.
You can also simply precede your questions with the word knowitnow within your text message.
What is a QR code?
A QR code is a 2-dimensional graphic code that allows for the inclusion of much more information than a traditional barcode. The codes can be scanned by any of the various apps that can be downloaded to smartphones. For example, when the QR code to the right is scanned, your cell phone will text knowitnow to 66746 (either automatically or not, depending on the scanner app you use). An introduction to QR codes can be seen here.
Who will answer my text message?
Just as in our live chat service, librarians around Ohio respond to text message questions. Your reply will be sent to your phone as soon as possible after it is received.
What kinds of questions can I ask?
You are welcome to ask any kind of question you like; however, questions that have short, factual answers are most effectively handled through texting.
How much does sending a text message to KnowItNow cost?
KnowItNow does not charge for this service; however, your phone carrier's regular text message and data rates apply.
Can I text my local library?
Texting knowitnow to 66746 will connect you an Ohio librarian staffing KnowItNow. Some libraries do have their own local text service. If your local library does not offer texting as way to contact them, feel free to encourage them to contact KnowItNow for details on how they can get involved.